From identifying opportunities to execution and beyond, we work in nimble, multidisciplinary teams that are thoughtfully balanced according to the needs of each client and program.
How We Work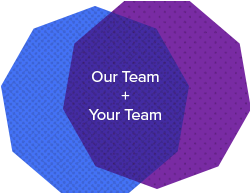 True Partnership
We work for you by working with you. Clients join the team to help us effectively immerse ourselves in their business so that we can immediately get the route of the problem you're trying to solve. We aim to give first useful insights within days, not weeks.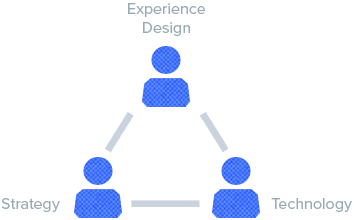 Small Interdisciplinary Teams
We keep our teams small, personal and high performing. Each discipline is available, empowered and involved from the beginning to end of every project. Meetings are replaced with workshops all in the pursuit of moving swiftly from abstract to concrete.